The Death Penalty & "Master's of the Deal"
Not many may know, but Eric Bachmann, North Carolina indie hero of the 1990s, is still making music. Bachmann's former band Arches of the Loaf showed up on plenty of mix tapes alongside Pavement, Sonic Youth, and other fuzzed out Gen-X tunesmiths.
What one might of noticed when listening to those tapes was that there was something a bit less lackadaisical about Bachmann's approach. His carefully considered lyrics and solid-rock song construction evidenced the work of a true craftsman, a mark that remains true to present day. Case in point: "Master's of the Deal", the title track from his 2016 solo album.
About the Song:
Bachmann's "Masters of the Deal" presents one of the most compelling songs put to tape regarding the death penalty. Bachmann zooms out his lens here, and maximizes the emotional impact without being preachy or feeling like there was a need to verify his status as a card carrying liberal. The song makes a smart plea for the eradication of the penalty, indicting that the state must know "just how he (the murderer, Lenny) feels", as they committing murder themselves.
Importantly, while a shaming of the state for instituting the death penalty is heard ("an old relic that should never have been") our focus is also directed to the horrific crime scenes, painting a holistic portrait of a despairing human situation. I wondered if Bachmann elected to name the murderer in his song Lenny as a nod to
Of Mice and Men
, a classic work by John Steinbeck (in that particular narrative, Lenny, a man of modest mental capacity, is murdered). Bachmann does mention that the killer's mind "might be slow/ but that killer knows/ just how you feel". Also referenced in the song? Wanda Jean, a woman executed in Oklahoma in 2001 and subject of the documentary
The Execution of Wanda Jean
.
The songs melody is led by a catchy, rolling piano riff that is complimented by a shimmering lead guitar. The music is a perfect balance of sadness, beauty, and yearning, immediately apparent after we hear a few ticks of the drum sticks at the start off the song. The music returns to this yearning, beautify melody at the end of the tune, and to powerful effect.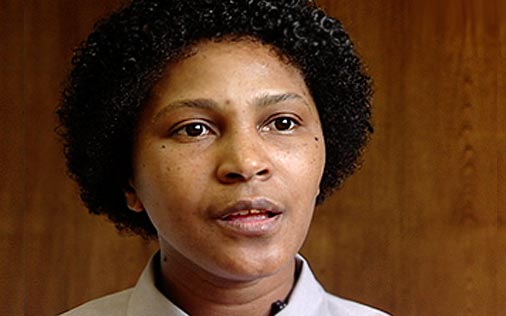 "at the scene/ of the slow crime/ of the century/ Wanda Jean awoke/ Attached to two IV's"-very arresting opening lines from Bachmann.