Peace, Bullets, Schools, Chaos, Life, and The Drive by Truckers
No one but our favorite big-hearted pal Patterson Hood could write a song like "Guns of Umpqua", a gem of a track off of the band's critically acclaimed 2016 album
American Band.
"Guns of Umpqua"
discusses the shooting at Umpqua Community College in Oregon (2015, killed 10, injured 7) over a steadily strummed acoustic guitar, clean piano, and a melodic, and overall confident band that settles in for the journey.
Mike Cooley throws a few flares of sunlight on the track with his tasteful lead guitar licks, as images of the deep green forest, evergreen giants, salmon jumping in the river, sunlight, fog, and morning coffee fill in.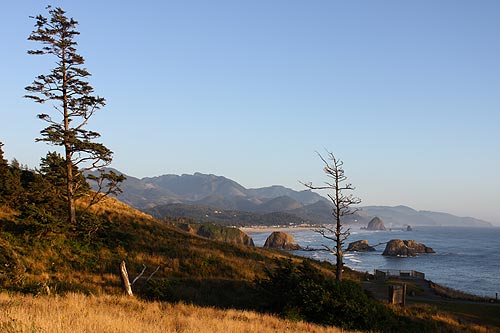 Here, these images of a beautiful life lived sit side by side with sounds of shots in the hallway, bringing to life the real devastation of public shootings in the United States. We hear about how great life can be. Then we hear how life can be.
The song is a testament to a life well lived, outside of chaos, and in the heart of community and nature, rendering it all the more devastating that a mass shooter can pull it all away at an instant.
"Guns of Umpqua" bears all the hallmarks of a great Truckers song, because, a) it is political storytelling that floats easily along (one gets the sense that Hood is moved most by personal, anecdotal stories), b) it contains historical references (Lewis and Clark) and, c) Psalm-like wisdom and poetry are ever-present ("we're standing in the shadows of our noblest intentions of something more").
The horrific scenes of a school shooting that Patterson Hood drops in the deep-blue, peaceful waters are like a big ol' rock, a loud splash on a quiet day, thus exposing a reality where chaos and peace exist together on an uneasy trail. A trail that you'd hope America doesn't have to travel again. And again.
For my overview of the Drive By Truckers and their music, click
here
.