Jimmy Carter, Mavin Gaye, the 1970's & Today?
In the past, I reviewed my favorite
songs
of the 1970's. In fact, they weren't even my favorite. I just thought they were emblematic of the decade. While I did include a Marvin Gaye song in that mix, I really should've just talked about his 1971 album
What's Going On
.
What's Going On
is a perfect, free flowing, jazz inspired and soul delivered document on the 1970's. Notice the lack of punctuation in the tile-Marvin is not asking what is happening, he is singing it to us. Much like the movie
Taxi Driver
, nothing really captures the hungover spirit of the 1970's more than this album. The idealism of the 1960's had faded, Vietnam veterans began to flock home, the world was first becoming aware of environmental problems, and the zeal for civil rights had faded into a mere exhausted breath.
The 1970's was a decade of moral stagnation and over indulgence. I think Jimmy Carter was absolutely right when he declared in 1976, to much public outcry, that the nation was facing a moral malaise of epic proportions. Imagine today, a president giving a speech labeling Americans as those who "worship self indulgence and consumption" and are confronting a "moral and spiritual crisis". In many ways, I think Carter's famed speech is on par with Gaye's album. To use a 2017 term, they are both "woke".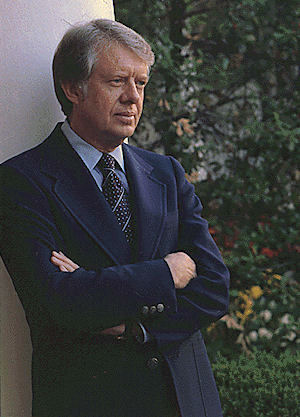 Gaye frames his album, right from the start, as a reflection of community. In the opening track, "What's Going On", listeners are greeted by voices (a party or a group of people) before mellow horns and a tight guitar and bass grove send us down the lane of reflection. The voices don't sound too excited, they're murmurs, with occasional loud bursts. Something about them being placed in the beginning of the album draws our attention in to the matter at hand. They are a reminder that this album is ultimately about
people
despite it's occasional emphasis on the environment. Here, each song bleeds into one, like a piece of timeless soul and poetry inspired by the flowing rhythms of jazz.
Other highlights? "Flying High (In the Friendly Sky)" is a meditative track that details the pains of drug abuse. "God is Love" is perhaps the highlight of the album. Starting with a clean electric guitar, the song quickly builds (but never explodes) with chimes and grooving basslines. The song is a pure spiritual lament, Carter's speech in song. "Mercy Mercy Me (The Ecology)" contains a similar vibe musically, but reflects on the planet more than the heart. In "Right On" and "Inner City Blues" Gaye's quite underrated piano and drum playing comes to light, finishing off the album like it started: a flowing lament in the river of sadness. I once heard a famous songwriter say in an interview that she thought that people who just wrote happy songs were crazy. You have to find a powerful outlet for that sadness somehow. Marvin Gaye masterfully does that and more in
Whats Going On?
Lastly, back to Carter's speech: he considered moral decline as a "fundamental threat to American democracy".
Flash forward to 2017: Given the grossly high level of income inequality, blind Silicon Valley greed, persistence of deeply embedded racism, and ugly and naked nativism and huckerstism on behalf of the current president, I can't help but notice that Jimmy Carter's speech and Marvin Gaye's album are as relevant as ever.