Bob Dylan's Honorary Degrees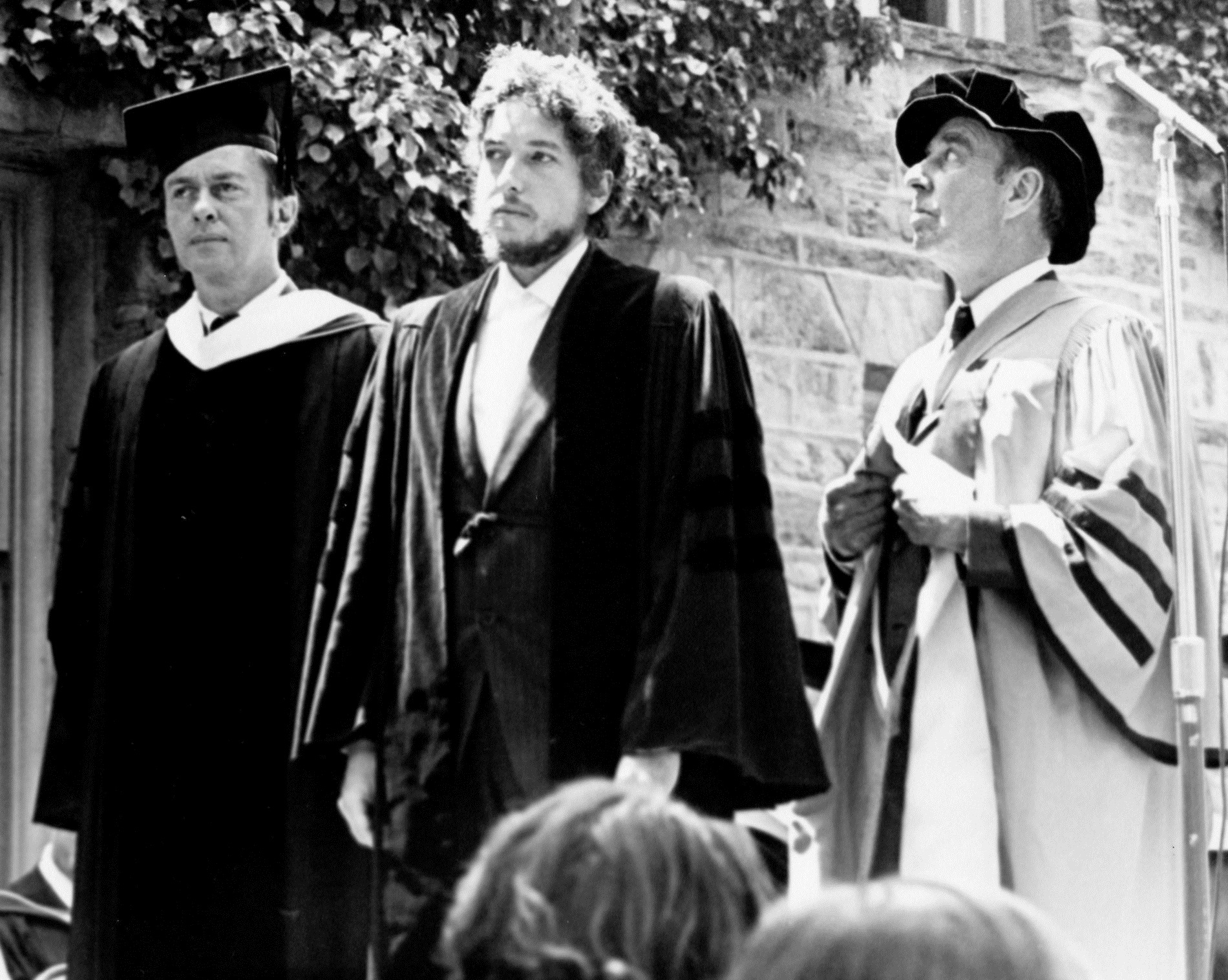 Bob at Princeton University. The weather was hot, nearly 90 degrees.

Bob Dylan has received honorary doctorate degrees from The University of St. Andrews (Scotland) and Princeton University (Dirty Jersey).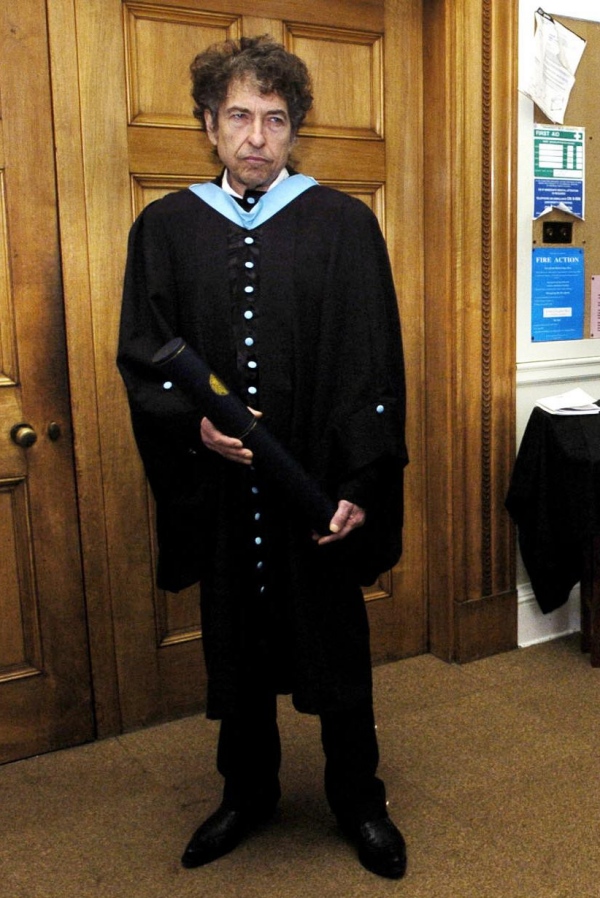 Bob, not looking too happy for the first day of school
I ain't no monkey: Bob at St. Andrews.